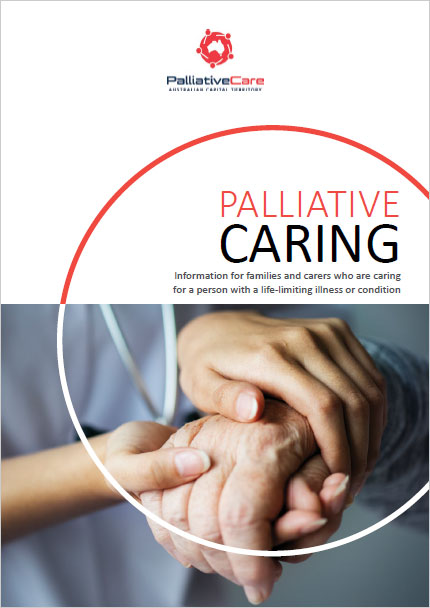 Caring for someone as they approach the end of their life can be both rewarding and demanding. It is a role that can be incredibly difficult and exhausting – when the needs of the person being cared for may exceed the capacity of the carer.
Palliative Caring helps by explaining what is involved, to better equip carers to make informed decisions. It doesn't give detailed medical advice, but presents options to consider and references a range of services and supports that might be helpful.
Palliative Caring is available electronically here and as a handy A5 booklet by contacting our office.