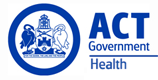 ACT Health aims to deliver the best possible healthcare and health-related services in Australia . ACT Health sets health policy and plans the delivery of health services, while ensuring these services meet community needs. The Health Directorate also funds a range of non-Government organisations, such as Palliative Care ACT, to provide vital healthcare services to the people of the ACT and surrounding region.

The John James Foundation is Canberra's leading medical charity, located in Deakin in the Australian Capital Territory. As a not-for-profit organisation, the Foundation uses the funds it earns from its land holdings to support volunteer medical programs and a range of medical education activities, as well as providing charitable support particularly to local, grassroots charities and organisations that have a close fit with the Foundation's objectives.

As a service organisation, an essential part of our role is contributing to our community. One of the ways we demonstrate our commitment is through the support of local events and activities that benefit the Canberra community as a whole. The Canberra Southern Cross Clubs Annual Community Grants supports over 90 local organisations whose welfare and charitable work supports people in Canberra and the surrounding districts. The grant will support special projects, local events and activities that benefit the Canberra community.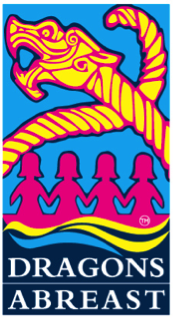 Dragons Abreast Australia is a national organisation comprised of breast cancer survivors (and some very special supporters) of various ages from a great variety of backgrounds, athletic abilities and interests. Dragons Abreast members provide a "face" for the breast cancer statistics whilst spreading the message of breast cancer awareness through participation in the wonderful and strenuous sport of dragon boat racing.

Established in 1933 and nestled on the western base of Red Hill, Canberra's Federal Golf Club is Recognised as one of Australia's premier inland courses. The 18 hole championship course is complemented by a clubhouse that offers a comprehensive range of hospitality services, catering for weddings, corporate golf, private functions and business seminars. The Federal Golf Club is a proud supporter of Palliative Care ACT.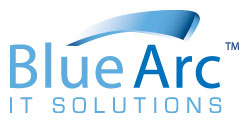 Since 2004, Blue Arc has been providing IT support services to businesses in the Canberra and surrounding region; including Palliative Care ACT itself.
Blue Arc pride themselves on offering service and reliability that is second to none. In doing so, they exceed the IT support service's industry averages in the key areas of response speed, resolution speed and overall customer satisfaction. They also offer a free, no obligation consultation to look at the areas where they can improve your IT.

Reis & James Travel Associates is a boutique style travel agency service, designed to cater for the frequent and more discerning traveller in search of new experiences or the ultimate luxury holidays. We offer exclusive packages, escorted and special interest tours, luxury cruises and holidays with a difference.
Reis & James Travel Associates are based in Manuka, Canberra, and is part of national Travel Associates brand. Personal travel consulation is available by appointment from Monday to Friday, 9am to 5pm.