If you were unable to speak for yourself, who would speak for you? And what health care decisions would you want them to make?
Between 16-22 April, Australians are encouraged to consider these questions and discuss their future healthcare preferences with their loved ones.
The National Advance Care Planning Week website offers downloadable resources for advance care planning, including videos, personal stories and conversation starters, as well as relevant forms for each state and territory.
There will also be information on how community groups can get involved and host their own event.
The theme for this year's National Palliative Care Week is 'What matters most?' and it will be held 20-26 May 2018.
National Palliative Care Week is a national week supported by the Department of Health to raise awareness and understanding about palliative care in the Australian community.The theme addresses the need for Australians to plan ahead for their end-of-life care and discuss it with their loved ones and health professionals.
PCA will highlight how palliative care can help people with a life-limiting illness to have a high quality of life, right to the end of life.
To find out more, visit Palliative Care Australia.

Please join us to celebrate and recognise the valuable work of all Palliative Care ACT volunteers.
Guest speaker – Penny Gregory, who will discuss her research project on Compassionate Communities in Australia.
Click here for more information.
Starring Emily Mortimer, Patricia Clarkson and Bill Nighy, The Bookshop tells the story of a woman in a small town in 1959 England who decides, against polite but ruthless opposition, to open a bookshop, a decision which becomes a political minefield.
Tickets include the movie, a drink, light refreshments, an ice cream and popcorn – great value for money. Tickets $35 each plus booking fee.
Pre-movie social at 4.00pm – movie starts at 4.30pm.
Our sponsor for this event is the Canberra Branch of Ray White Real Estate.
Tickets available here.

Do you love handbags? Come to Bags, Beauty and Bling on Friday 15 June and Saturday 16 June.
A Bubbles launch is on Friday, 5.30- 8.30pm when designer and celebrity handbags will be auctioned.
And…you will have the pick of the pre loved bags too.
These gorgeous bags include handbags, travel bags, evening, vintage and even backpacks. There are leather and diamante, fur and fabulous.
PLUS! Canberra's best beauty retailers will be here for skin, make up and massage advice and goodies.
PLUS – bling, bling and more bling – precious, pearls and paste. Bangles, beads and baubles
Tickets available here.
We are a registered charity with the Australian Charities and Not-for-profit Commission.
Palliative Care ACT is the representative voice of palliative care in the ACT. Formed in 1985, we are a not for profit community based organisation, a registered charity and a founding member of the national peak body, Palliative Care Australia.
Our mission is to influence, foster and promote the delivery of quality care at end of life for all and to offer compassion and support to those with a life limiting illness, their carers and families.
We aim to:
promote palliative care in the community
provide education in aspects of palliative care
deliver volunteer palliative care services to support clients and their families with care, compassion, respect and dignity
advocate for, and promote provision of best quality palliative care services; and
support other like minded organisations through partnerships and collaboration.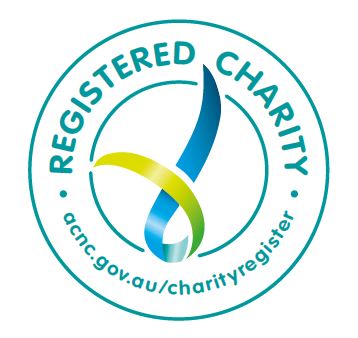 We are a registered charity with the Australian Charities and Not-for-profit Commission.