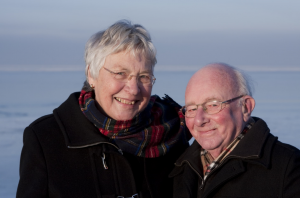 Wat is palliatieve zorg?
Palliatieve zorg helpt mensen met een levensbeperkende ziekte de best mogelijke kwaliteit van leven te hebben. Deze zorg is beschikbaar voor iedereen – ongeacht leeftijd, ras, culturele achtergrond of odsdienst, en de meeste services zijn gratis.
Afhankelijk van uw behoeften kan palliatieve zorg het volgende omvatten:
• Medicijnen en andere therapieën voor pijnbestrijding en omgang met symptomen
• Ondersteuning voor familieleden
• Hulp en apparatuur om voor zover mogelijk thuis comfortabel te kunnen leven
• Hulp bij het voorzien in uw spirituele, religieuze of culturele behoeften
• Regelmatige bezoeken van gezondheidswerkers en andere zorgaanbieders
Als u kiest voor palliatieve zorg, kunt u uw individuele behoeften bespreken, vragen stellen en verzoeken doen, zodat u de best mogelijke zorg krijgt.
Bij gebruik van palliatieve zorg hebben de patiënt en diens familie altijd de controle over beslissingen over gezondheid, medische behandeling en welzijn van de patiënt.
Palliatieve zorg betekent niet het einde
Op elk moment tijdens uw ziekte kan gebruik worden gemaakt van palliatieve zorg, niet alleen aan het eind van het leven. Palliatieve zorg betekent niet dat er geen hoop is, dat u het hebt 'opgegeven' of dat uw familie geen zorg verleent. U kunt doorgaan met de behandeling terwijl u palliatieve zorg ontvangt.
U kunt eventueel complementaire therapieën of traditionele geneeskunde gebruiken.
Wie levert palliatieve zorg?
Palliatieve zorg kan worden geleverd door uw eigen arts, gespecialiseerde artsen en verpleegkundigen, fysiotherapeuten, religieuze of spirituele adviseurs en anderen.
Waar kan ik zorg ontvangen?
Afhankelijk van uw behoeften en andere factoren kunt u zorg krijgen in uw eigen huis, in een ziekenhuis of hospice of een andere zorginstelling.  Zorg in een ziekenhuis of hospice is gewoonlijk voor een korte periode, om uw symptomen en pijn te behandelen, zodat u indien mogelijk terug kunt naar huis.
Wat moet ik betalen?
De meeste services zijn gratis, maar er kunnen kosten zijn voor apparatuur of medicijnen. Vraag uw plaatselijke service naar de eventuele kosten.
Hoe zit het met mijn familie?
Palliatieve zorg helpt ook uw familie tijdens uw verzorging. Dit gebeurt onder meer door:
• Hulp bij het maken van afspraken met artsen en anderen
• Hulp bij het controleren dat u de juiste medicijnen en zorg krijgt
• Ondersteuning van hun behoeften
• Een pauze in de verzorging
• Hulp bij het regelen van financiële en juridische steun
• Steun en advies na kantooruren
Wat moet ik doen als ik een andere taal spreek?
De palliatieve zorgservice hoort het graag als u liever een andere taal spreekt. Meestal kan een tolk gratis worden geregeld.